"Main waapas aagaya. Main waapas aagya"
With these auspicious lines, and the blessings of revered Sanskaar guru, Mr. Sooraj Barjatya, I bring back my #PicturePostMortem. It's been months since I wrote one, and I think it's ghar-waapsi time. Pranaam!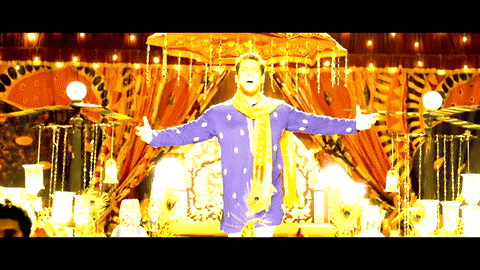 Prem Ratan Dhan Payo (PRDP). I initially flinched at the name, mostly because of my inability to comprehend it. Prem's got to be Salman. One down. But how did Ratan Payo-ed the Dhan? And how is it going to be a Rajshri production? I had multiple doubts.
Salman Khan is in a double role. Of course, a Rajshri-Salman combo after 16 years. Their last release together was Hum Saath Saath Hain. The movie earned big bucks but Salman's life got a black patch while shooting for the film. Why? The clue's in the last sentence.
Anyway, the sanskaar brigade is back with PRDP, with most of the usual faces missing this time. Major missing happened for the original patent-holder of Babuji-ism – Alok Nath. This time the star-family (Note: We are above star-caste, or religion. It's all about family, for this one) includes Salman Khan in two versions, delightful Deepak Dobriyal, a flower pot credited as Sonam Kapoor, magical Swara Bhaskar, the-no-longer-Game-of-Thrones guy Neil Nitin Mukesh, and the most tolerant person in India, Anupam Kher.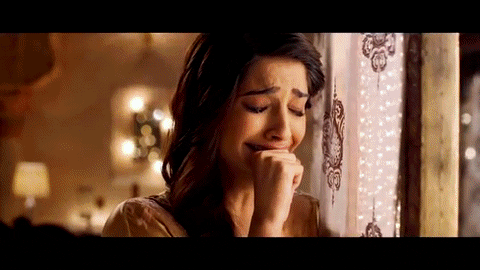 The 2 hour 45 minutes long drama starts with an actual mythological drama. A Ramleela in Ayodhya, which is managed by Prem Dilwale, i.e Salman Khan. He loves to respect women, do ethical stuff, smoke agarbattis, and exhale perfumes. He also loves Sonam Kapoor, who's the princess of the state, and does charity work. Prem bhaiyya donates all the Ramleela collection to Sonam Kapoor's charity, because love. During one of his deposit trips, Prem bhaiyya is asked to personally deliver the collections to the royal princess of Pritampur that Sonam Kapoor was. Prem Bhaiyya takes the trip with Deepak Dobriyal.
There they find a complicated web of royal relations gone sour, a lot of patchy troubles behind glitzy palace walls, and with a twist Prem Bhaiyya gets to become Vijay Singh, who's like the Bill Gates of the state. But he's honest – so stays in his maryaada and avoids getting touchy feely with anyone and anything.
Neil Nitin Mukesh stays angry throughout the film. He probably saw the Game of Thrones coming (or going?). Armaan Kohli is also there. He's still sour for his naag act in Jaani Dushman bombed, and thus becomes an asteen ka saanp in this one. He plays a baddie daddy.
Swara Bhaskar is a treat, as most of the movies she stars in. She stays calm, acts out her part with utmost honesty, wins our heart with it and yay, happiness. Anupam chacha does his part really well, of whatever is there for him. He's the royal Diwaan Saheb, and gets to assist Prem bhaiyya. There are some genuinely funny moments between the two.
I cried too. Yes, I have, in almost all Rajshri movies. Their storytelling is so compelling, yet simple. None of the scenes made me awkward too. In fact, when Flower Pot Kapoor tried to spice things up – pouting for a kiss – bhaiyya ji said, "Abhi isme waqt hai." Duuuude.
Prem Ratan Dhan Payo is not just a film, it's a song playlist when you get bored at home. There's a song for each and every moment. "We should buy something for the princess since we are going to see her" *Song starts* "We are going to play football like crazy, but can sure dance along" *Song starts*. Messi is sending a virtual facepalm in a few days.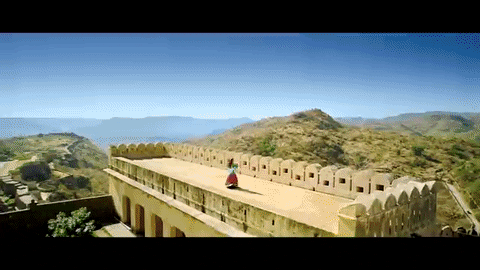 The film is definitely not like other recent releases. In fact, it's quite different from other Rajshri films as well for this one actually had a villain, whereas the previous films had characters with shades of grey. But Salman bhai, Bajrangi wale hain. It's almost like watching Bajrangi's Salman in a different setting.
The set's grand. The film's collections are grander, which are coming mostly from Salman's star power and the 'family movie' tag. It has a sweet and simple story – one which is not enough to take your breath away, but might take your heart. Lose your heart to this one. And what do you get in return? Prem. Prem Ratan Dhan Payo.